About the Founder, Robert C. Smith
This service has great information, and is convenient for a busy bar staff to finish in their off time. It is very helpful and reassuring to have a full staff with this certificate. Even the managers are certified through this program at Sycamore Den, and recommended to all bars / restaurants.
Eric Johnson — Sycamore Den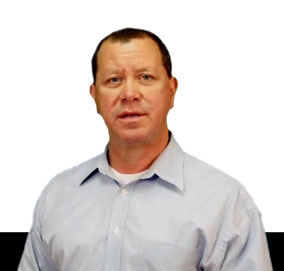 Robert C. Smith was born and raised in San Diego. He served over 10 years in the United States Navy, the last 6 years as a Navy Diving Medical Technician. In 1990, he joined the San Diego Police Department and held a variety of positions during his 20-year career, the final 5 years as a Juvenile Crimes Investigator. Throughout his time on the San Diego police force, Robert commonly interacted with people in the service industry and responded to many incidents at bars, restaurants, and nightclubs throughout San Diego. During this time, he developed a keen awareness of not only what the true challenges are facing this industry, but also what it takes to ensure that everyone is safe.
Using that knowledge, Robert created the training programs and liability solutions you see today. They have been used by small and large alcohol service venues across the country. Nightclub Security Consultants and our training has been requested to provide training for governmental agency's such as the California Department of Alcohol and Beverage Control, the San Diego Police Department, the Cheyenne Wyoming Police Department, the San Antonio Police Department and the Las Vegas Metro Police Department.
---
Additionally, Robert continues to be a regular contributor to the International Nightclub & Bar Tradeshow in Las Vegas. Robert has been invited to speak and teach at 19 straight Nightclub & Bar Tradeshows around the country. He is also a regular contributor for the Gentleman's Club Expo and the Texas Restaurant Associations Tradeshow. He has given over 30 television and print media interviews relating to hospitality safety and security issues and has several articles of similar nature published in several industry periodicals. He continues to be called upon by newspapers and liquor liability attorneys for his expertise surrounding alcohol liability, security and alcohol standards of care.
---
A major accomplishment for the company was the creation of the first certification program for security workers in the nation in 2001. The Hospitality Operations Security Techniques or HOST Training program is endorsed by the Food and Beverage Association of San Diego County, the Restaurant Association of Metro Washington DC, the Association of Club Executives, the Responsible Hospitality Institute, The DC Nightlife Association, the Responsible Hospitality Coalition and has been used or offered as the standard for training in the cities of Burlington Vermont, Providence Rhode Island, Washington DC, Boulder Colorado, San Jose California and Anchorage Alaska.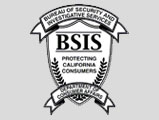 The most significant accomplishment for Robert and his company was being selected and appointed as the chairperson for a California Department of Consumer Affairs committee tasked with creating the first state mandated training standards for all state proprietary private security guards or Bouncers. The appointment was made in 2007 and lasted for nearly 18 months. In that time, Robert lead the group that created the first "job specific" training program for in house guards anywhere in the country. The end result was a 16-hour mandatory training program that was modeled after Robert's Basic and Advanced HOST Training Programs. This state law went into full effect January 1, 2011.