Fully Interactive
Take the entire course online from the comfort of your home
Video Play Button
The first online licensing course for in-house security guards in the country.
Nightlub & Bar Security
Expert job specific bouncer training
Increase safety of employees and patrons
Reduce violence and civil liability
First CA certified PSO training course
Sign Up Now
I need training and certification
Being a bouncer can be a dangerous and difficult job. Our job specific training for bouncers and in-house guards gives you the training you need to stay safe, be a better employee, or get a job if you are looking.
I need to train employees
Our unique training ensures your employees are operating at the highest level, reduces violence, prevents police intervention, avoids civil lawsuits, and even lowers your insurance rates.
About PSO and bouncer training
Find out how our PSO and bouncer training can help you as an employee or venue operator. Explore our online courses, read testimonials from our clients, and discover the many benefits of our course.
NSC's Partners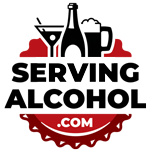 Serving Alcohol Inc | Responsible Alcohol Service Training
Responsible alcohol service certification training. Click here to see state programs available.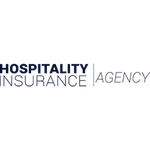 Hospitality Insurance Agency
HIA has been offering 10% to 25% discounts on liability insurance for NSC trained clients for over a decade. Learn more

Click here for a full list of our partners.
Contact us for partnership opportunities.
See for yourself what people across the country are saying about Nightclub Security Consultants.
Wow, this training and the information Robert provides was a real eye opener. My staff can make immediate changes for the better.
We had many options when we searched for a company to train over 100 employees from California. After checking the qualifications of Robert, we selected his company, Nightclub Security Consultants.
We have a very high end venue and a high end clientele. We use Nightclub Security training programs because can't afford to use anything less than the best.
I know the nightclub industry but after taking this training, I have to admit there are things I didn't know.
This training and this material are exactly what the nightclub and bar industry needs.
Find the latest news about the nightclub and bouncer security industry.
Click here for a full list of nightclub security news.